1901 Group was founded in 2009 as an IT managed service provider with headquarters in Reston, VA. One of their remote operations centers is located at the Virginia Tech Corporate Research Center (VTCRC) where nearly half of their 150 employees work.
Why are they called the 1901 Group? In 1901, Ransom E. Olds created a unique assembly line for his factory. This assembly line leveraged skills and materials in an efficient manner within a disciplined, repeatable process that quadrupled output. The company believes this assembly line concept applies to IT services today. Reflecting on Olds' innovation in 1901, they proudly named their business 1901 Group and have designed service operations centers, or "IT Factories", to deliver much needed gains in IT infrastructure performance and situational awareness at an economic value.
The 1901 Group provides IT services through the use of an integrated cloud-based platform that enables monitoring, management and optimization of IT environments that span on premise, co-location and cloud computing environments. Their "as a service" model (XaaS) embeds all the people, processes and technology necessary to deliver highly efficient IT services 24/7/365.

In addition, they provide services to develop, operate and maintain software applications along with a full complement of cyber security services. 1901 Group keeps customers' infrastructure secure the following ways:
Security information and event management (SIEM)

Ensuring desktops to mobile devices – are compliant and secure with their endpoint security and compliance

Monitoring and managing all of your enterprise infrastructure for vulnerabilities with their vulnerability management
1901 Group customers include multiple agencies within the Federal government (e.g. USDA, U.S. Army and the SBA), state government and commercial clients from manufacturing, healthcare and retail industries.

The company is ISO 9001:2008 certified and is assessed at CMMI Level 3 for Dev and SVC. And as it relates to Federal customers, they are FedRAMP certified, which certifies their ability to securely provide services from their cloud-based service platform and has passed Federal Risk Management Processes. https://1901group.com/services/#security
The unique IT-as-a-service business model allows organizations to consume IT services in a transparent, high quality and cost-effective manner. Organizations typically reduce IT infrastructure costs by 30-50% while increasing IT service performance when they utilize their model, with services sold as longer term, consumption-based subscriptions.
While 1901 Group has experienced many achievements, most recently they won a large opportunity with a new Federal customer to migrate their legacy data center to a public cloud with private storage. This opportunity also comes with ongoing monitoring and management of their hybrid cloud.
The company was also named to Virginia's Fantastic 50 this past April, which is a list of top 50 fastest growing over the past four years companies in the Commonwealth.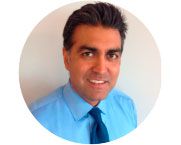 So why did they choose the VTCRC? The company's CEO, Sonu Singh, grew up in Blacksburg and graduated from Virginia Tech with a degree in Engineering. Blacksburg is a great place to live, has relatively low cost of living, is close to several great universities that 1901 Group recruits from and generally attracts the type of technology professional they are interested in hiring.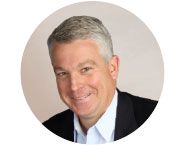 Brian Lubin, Senior Vice President of Operations, said "The VTCRC helped meet the company's needs for the center with custom space options and sizes. The research park also has a brand and image that was aligned with what the 1901 Group wanted to convey to their clients, employees and stakeholders."
The company is always looking for excellent hires to join their team. To view opportunities available and how to apply, visit https://1901group.com/careers.
To learn more about 1901 Group and how they may benefit your company, visit www.1901group.com and follow them on Twitter.