Custom Construction Options Available
If you don't see exactly what you want, it doesn't mean that it cannot be made available. Let us work with you to create a custom suite or entire building that best matches your corporate culture and desired environment. Request more information, or contact us to schedule a tour.
Airport Located Adjacent to Research Park
The Virginia Tech Montgomery Executive Airport handles nearly 14,000 annual flights traveling at the 310-acre airport that can accommodate nearly 75% of the business jet fleet in operation today. It is the launching pad for economic development opportunities and a conduit to the cutting-edge research and discovery that happens here every day.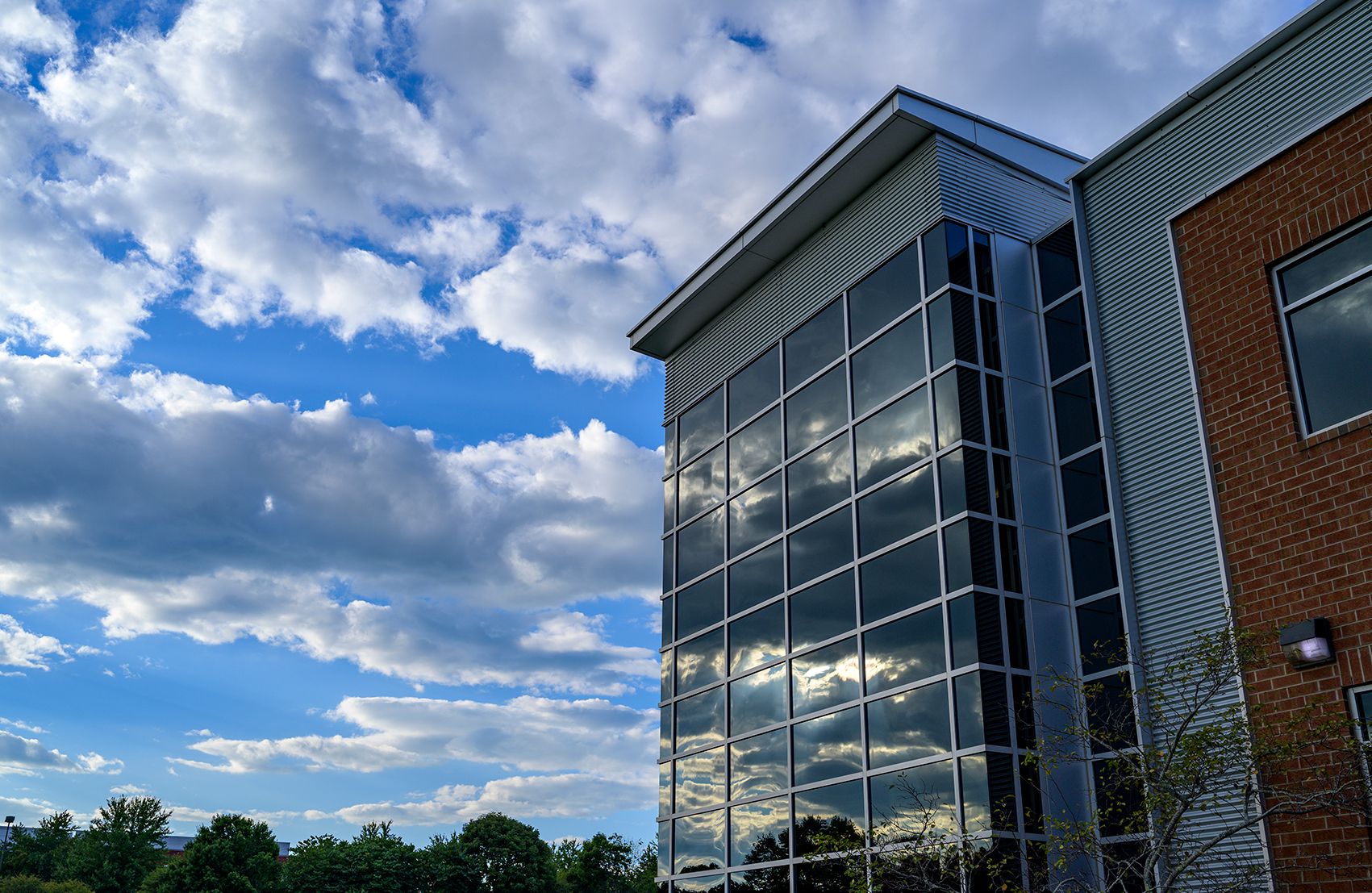 3 Reasons to Locate Here
Benefit from skilled labor, national access, the mountain setting — and much more.
Work Here
Research Park Services & Benefits
Connect with the Community
On-Site Services
Many tenants offer products or services that make your business better and life easier. Reach out to your neighbors for their expertise in banking, legal, human resources, design, and more.
Networking Opportunities
Interact with other employees and stakeholders through networking socials, sports leagues, workshops, conferences, and more.
Community Impact Program
Connect with fellow VTCRC-ers while making a difference in your local community. Quarterly projects like trail maintenance and Angel Tree bring us together.
Need Something Smaller?
The Virginia Tech Corporate Research Center offers space located within 39 single or multi-tenant buildings that can accommodate companies and organizations of any size. With lab spaces, office suites, and coworking spaces available, there's something for businesses at every stage of growth.
Available Suites