At the Virginia Tech Corporate Research Center, we understand lab space and we deliver.
When you join COgro LABS, you're not just renting lab space. You're joining an ecosystem. Every COgro membership includes a lab bench, co-working space, and benefits to accelerate your innovation.

Facility equipment includes:
Emergency shower/eye wash
Lockable storage
Ice machine
-80-degree freezer
Biological safety cabinets
Fume hood/snorkels
Specialized equipment available:
Solid phase peptide synthesizer
Autoclave
CO2 Cell Culture Incubator
Spectrophotometer
EVOS fl AMG Inverted Imaging Digital Microscope
Waters 2545 HPLC with various columns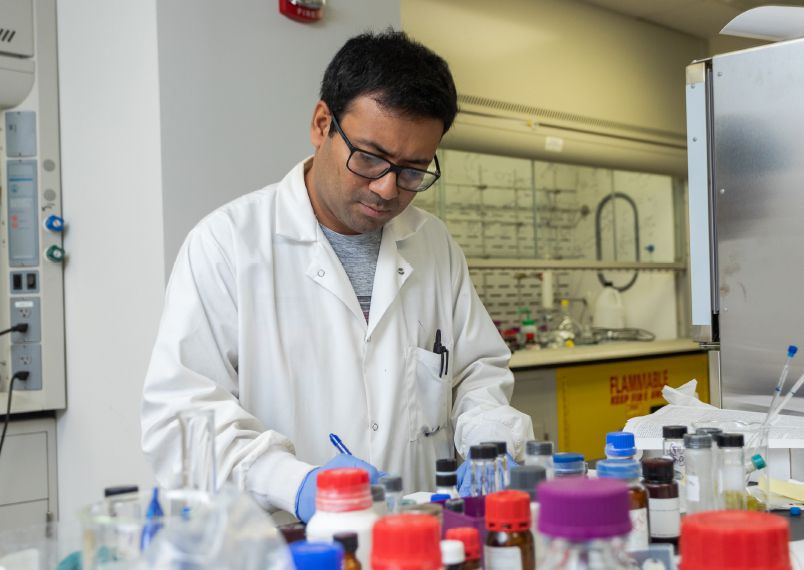 Starting at Just $700
Discover flexible lab facilities, office space, and resources designed for startups, seed companies, and entrepreneurs. Plus, additional labs will open in Roanoke in 2024.
Downloadable Brochure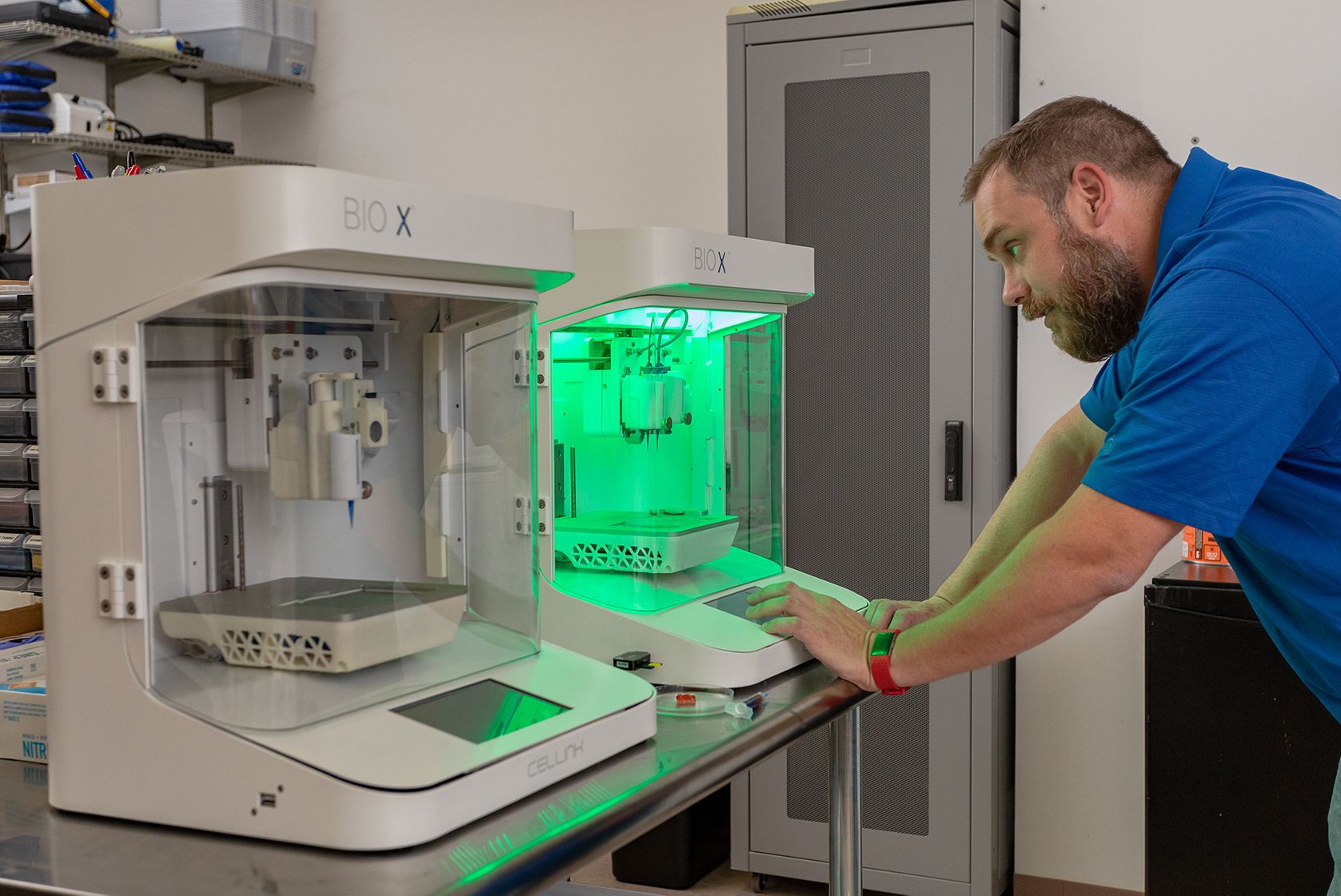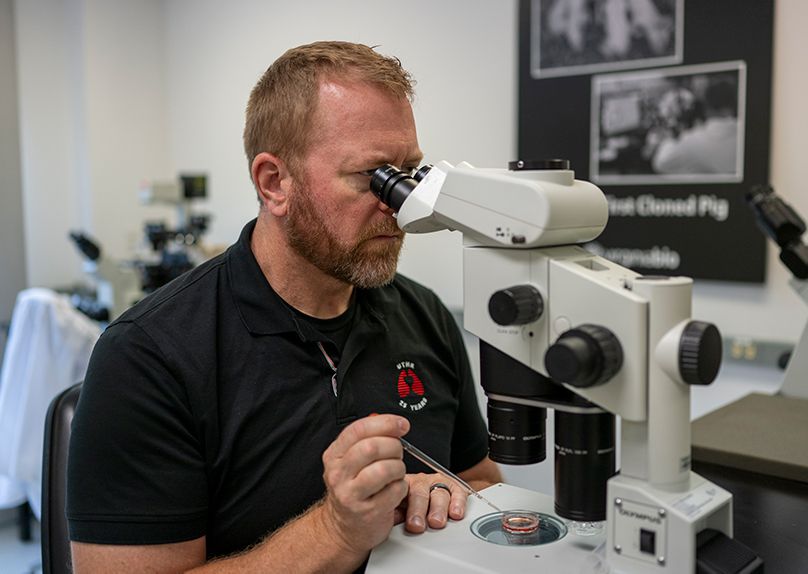 JLABS Global Incubator
A collaboration with Johnson & Johnson Innovation — JLABS aims to accelerate life science sector growth in the New River and Roanoke valleys by providing access to expert mentors, programming, and commercialization resources for startup companies. JLABS and the VTCRC will select up to five companies for participation in the JLABS virtual residency program.
Regional Support
Commercializing and developing life sciences innovators and startups.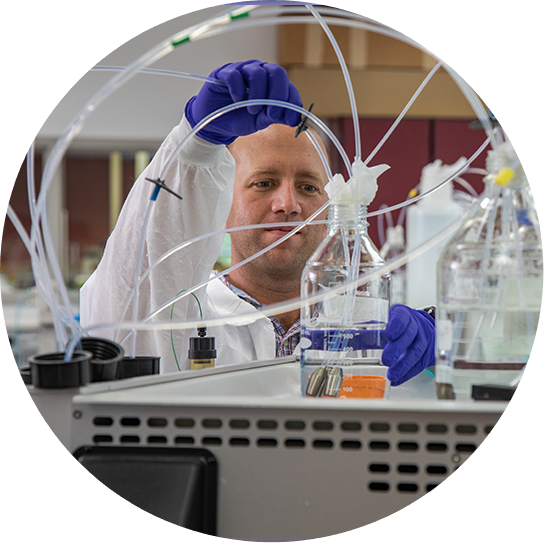 What is JLABS?
JLABS, the global incubator network of Johnson & Johnson Innovation, was established to connect budding life science and healthcare startups to critical resources, mentorship, and the community.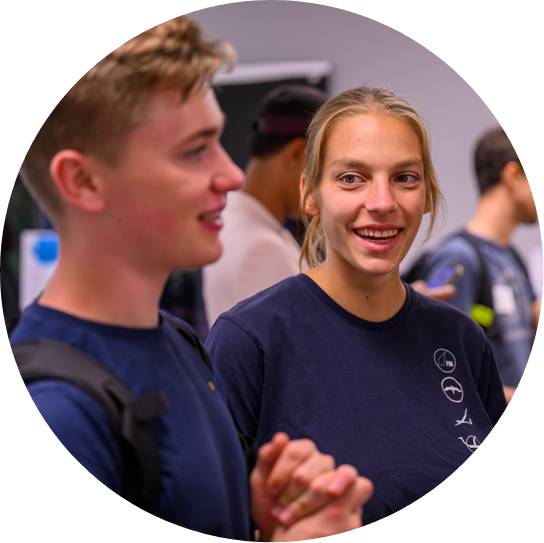 Office Suites and Coworking
VTCRC facilities cater to visionaries seeking to unlock new market potential with resources and amenities for businesses to thrive with office suites and coworking spaces.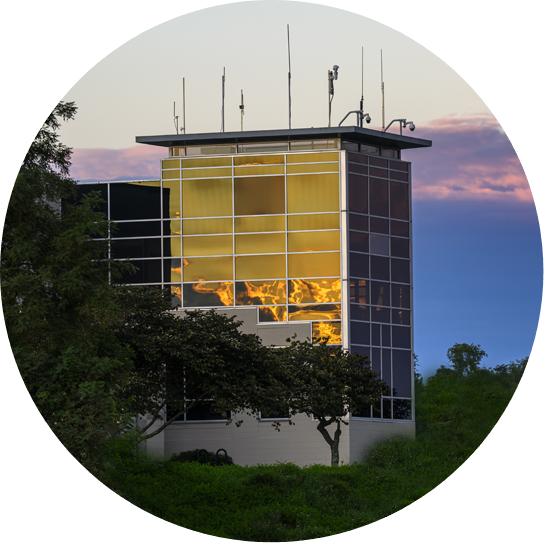 Infrastructure
The VTCRC delivers an unparalleled 40 gigabit network backbone and 1 gigabit Internet connectivity to many tenants in the research park.
Let's Get Started.
Request more information about the Virginia Tech Corporate Research Center or schedule a tour. With lab spaces, office suites, and coworking spaces available, there's something for companies at every stage.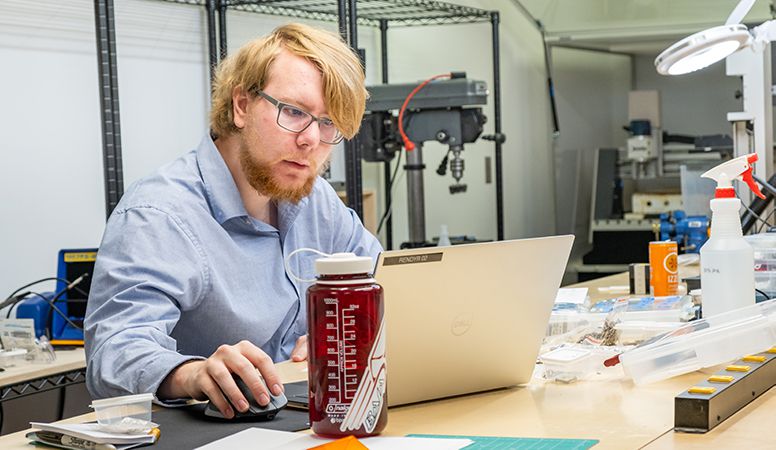 Available Suites