Become part of an ecosystem calibrated to nurture new ideas.
Our coworking program—COgro—has flexible office space and resources designed for startups, seed companies, and entrepreneurs. As a member, you'll enjoy access to modern office equipment, park-wide benefits, and mentorship opportunities with the region's premier technology, business, and legal experts.

Coworking — Facilities that cater to visionaries seeking to unlock new market potential with resources and amenities for businesses to thrive. Members have 24/7 access to unreserved or reserved open workstations, cubes, and one- to four-person team offices.
Resources — Networking, mentorship, and opportunities to participate in global incubators and accelerators.
COgro Amenities and Member Perks
Amenities: COgro offers a flexible workspace with many amenities such as free parking, Wi-Fi, conference rooms, daily snacks, unlimited coffee/tea, access to copier, recreation areas, priority enrollment for childcare services through partnership with Rainbow Riders Childcare Center, and all amenities and benefits employees of the research park receive such as discounts with area businesses.
Furnishings: Depending on the membership option, all spaces come furnished with comfortable chairs and seated desks to suit your needs. Soft seating and gathering options are scattered throughout COgro for those collaboration encounters. All the resources you need are here – just bring your computer and get started!
Exclusive: COgro has designed an exclusive benefits services package like no other to provide all members with the opportunity to thrive, grow and collaborate. From complimentary 1-hour consultations in accounting, marketing, to business growth and legal. (Request a mentor chat.)
Host your event: Members can host evening or weekend company socials, educational and networking events. Whether it is a celebration, a company meeting, hosting an event or workshop or even teaching a class, your membership gives you access to our space and conference rooms. If you are an outside organization wishing to inquire about event space, please email COgro@vtcrc.com.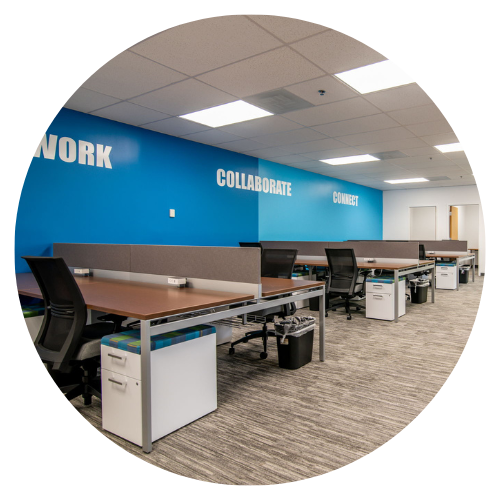 Reserved desks, unreserved desks, and offices designed with entrepreneurs, remote workers, and startups in mind.
Network and share ideas with speakers and mentors.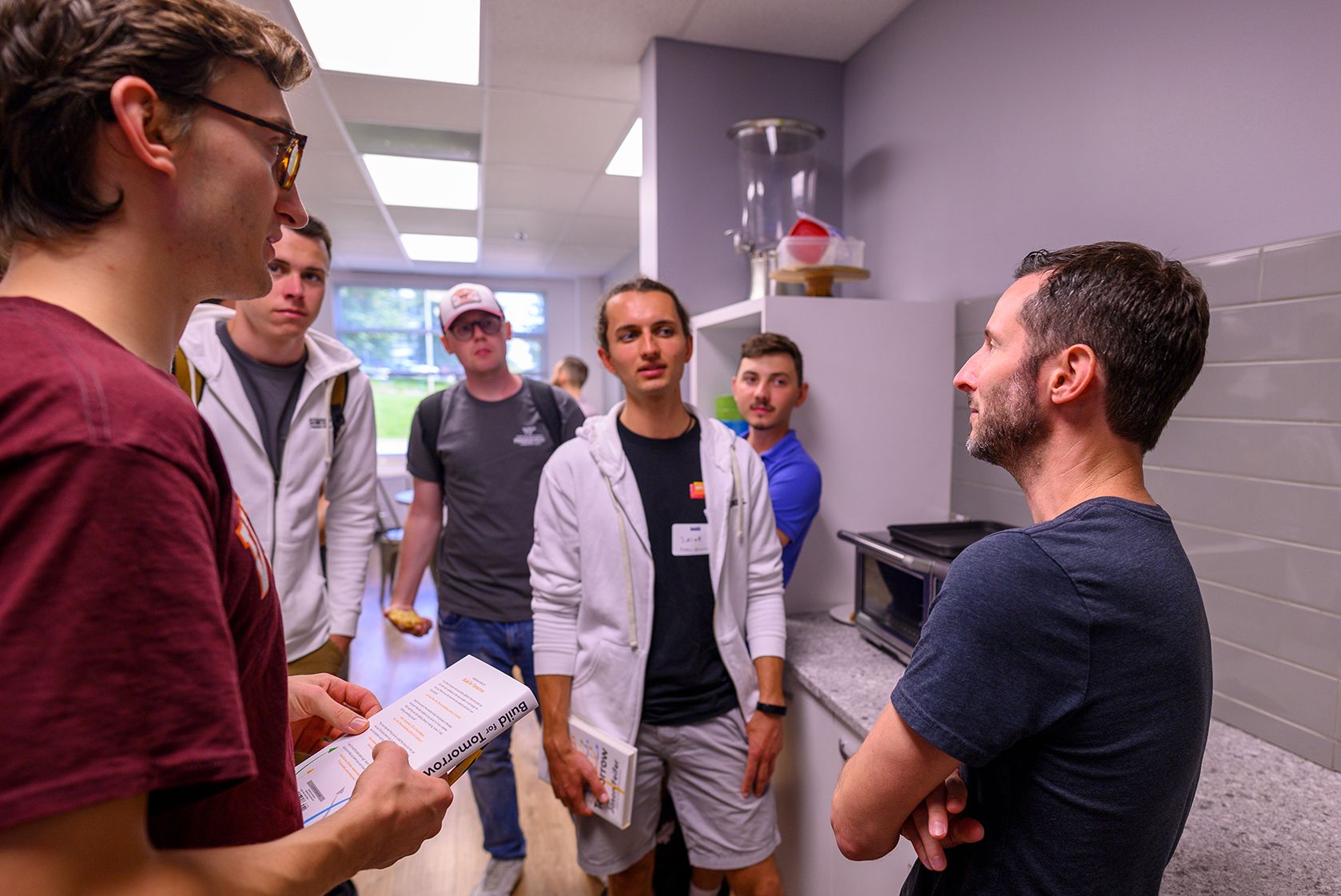 Immerse yourself in a vibrant community of creatives, designers, and inventors. If you are ready to collaborate, elevate your business or grow your idea, take your first step and contact us. We can talk by phone, correspond by email, or take a personal tour while enjoying our brewed coffee (virtual tours available too).
Entrepreneurial Support
Infrastructure, programming, and support to help your business grow.
When entrepreneurs, startups, early seed or established companies become part of our dynamic community, they gain access to programming, resources, and invaluable partnerships alongside bold thinkers.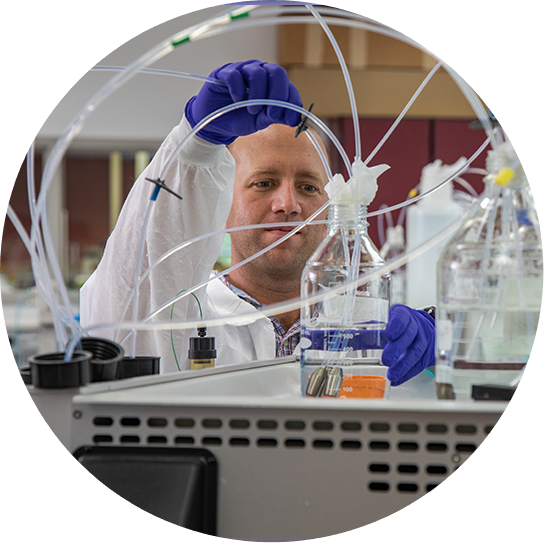 Wet and Dry Labs
Whether you need a fume hood, wet bench, specialized instruments, or the ability to crunch large data sets, we have flexible lab space to help.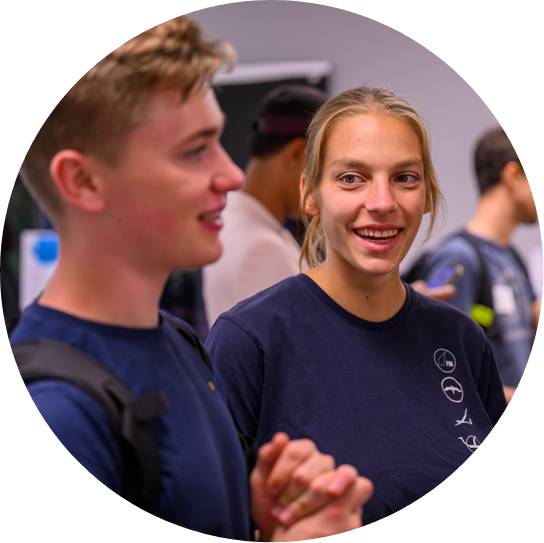 Office Suites and Coworking
VTCRC facilities cater to visionaries seeking to unlock new market potential with resources and amenities for businesses to thrive with office suites and coworking spaces.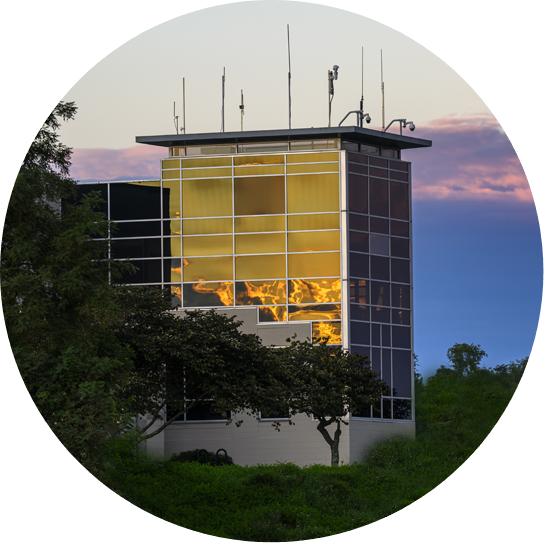 Infrastructure
The VTCRC delivers an unparalleled 40 gigabit network backbone and 1 gigabit Internet connectivity to many tenants in the research park.
Let's Get Started.
Request more information about the Virginia Tech Corporate Research Center or schedule a tour. With lab spaces, office suites, and coworking spaces available, there's something for companies at every stage.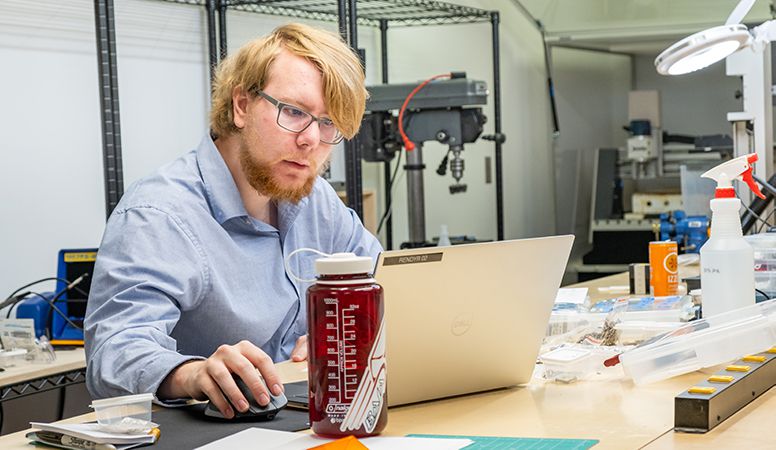 Available Suites