Industry expert Dr. David Gruber started the environmental consulting firm in response to an increasing demand for expertise in aquatic toxicology and risk assessment. BMI's highly academically trained scientists work meticulously with clients to create practical solutions to their environmental problems.
Since its founding, BMI has maintained a commitment to research and development of aquatic biomonitoring and toxicological concepts, which has resulted in leading edge technologies and applications. Key personnel at BMI have published numerous book chapters and papers in peer-reviewed journals, presented papers and seminars at regional and national meetings, and have been invited to review manuscripts and grant proposals in the fields of aquatic toxicology, ecology and biomonitoring.
What sets BMI apart from other firms are the specialized scientists who successfully bridge the gap between a company's issue at hand and their desired end result. BMI measures their success by the satisfaction of clients and takes pride in a job well done.
BMI takes a hands-on approach with customers by interacting with regulatory agencies on their behalf to solve specific environmental problems associated with water quality and toxicological regulations. Another bonus for their customers is the mobile laboratory that facilitates on-site testing.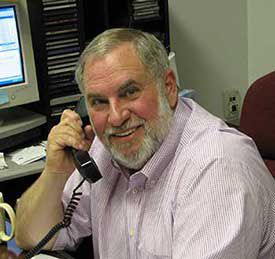 David Gruber, President and Owner, says "Working with our customers and helping them find solutions to their water issues, is the most exciting part. BMI is always providing the best solution possible for them."
BMI can assist your company with a variety of services to include:
Consulting Services
Criteria/Standard Modifications

Ecological Risk Assessments

Environmental Audits

Mixing Zones

Modeling

Permit Negotiations

Pollution Prevention

Pretreatment Programs

Product Registration (e.g. TSCA)

Toxicity Reduction Evaluations (TRE)

Watershed Management
Lab & Field Studies
Bioassays

Criteria/Standard Modifications

Ecological Risk Assessments

Ecological Surveys

Mobile Laboratory

Toxicity Reduction Evaluations (TRE)

TSCA/FIFRA Product Testing

Quality Assurance
Going forward, BMI is enhancing the way they communicate with customers, from a new website (coming in October) to joining LinkedIn and Facebook.
If BMI can help provide your company with a solution, give them a call today toll free at (877) 953-2821.
www.biomon.com
www.linkedin.com/company/2442618?trk=tyah
www.facebook.com/biologicalmonitoring
2000 Kraft Drive, Suite 2195
Blacksburg, VA 24060