Business Brief asks presidents and CEOs/Owners of companies at the Virginia Tech Corporate Research Center (VTCRC) one question… "What key lesson have you learned in business that would help others?"
Please enjoy Jeff Mitchell's perspective on the question…
The Mitchell Law FirmSoon after starting my own law firm in the summer of 2012, I quickly realized that success would require me to continually focus on the goals of my business. I must admit that after spending a career of advising other people on their businesses, I was not entirely prepared for the constant challenge in focusing on my own business.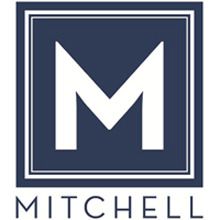 For as long as I can remember, I have been a chronic list-maker. It's simple and straightforward; I know I am more efficient and more productive when my day starts with a list.
With that in mind, you could probably estimate my emphasis on constructing a meaningful business plan. When starting my firm, I had written a business plan and had a sense of what I wanted to accomplish, but soon after I was confronted with the constant distractions, interruptions, opportunities of the day-to-day business. Wearing what seems to be a hundred different hats will certainly generate plenty of challenges launching a business.
I discovered that to be successful and grow, I needed to review my business plan, remind myself of the goals, and maintain a constant focus on achieving them. Failure to do so would not allow me nor my business to center itself in its purpose. Simon Sinek, a great author and public speaker, harps on this idea of "starting with the why" – I recommend reading his book or watching his TedTalk on it.
I try to balance everyday activities with my businesses long-term goals. I now specifically devote a certain time each week on my business. I try to stop and focus. I am amazed in how much I can accomplish with a few moments of quiet reflection at Starbucks in the morning. In doing so I am able to focus my day and set my goals.
As I have said, I am also a big believer in writing goals down – the more specific the better. There are some goals that I will write down every day on my list to constantly remind myself of the direction I want to go. Pulling them out of my mind and placing them onto a tangible space has a bigger impact than some might think.
Here is one quick example.
For months I began thinking about a single marketing goal: launch a weekly newsletter people actually read and enjoy.
I gave a great deal of thought to the content, the distribution list, and the frequency because I knew once I committed to it; I needed to be consistent with my delivery. Our weekly newsletter "From The Desk Of Jeff Mitchell" goes out to about 1,100 people and receives remarkably high open rates.
We called it "From The Desk Of Jeff Mitchell" because people associate my business with me. The communication style is intended to be personable, but brief. I focused on a tight newsletter with a maximum of five sections each week.
We lead each newsletter off with a personal story from myself in a style that is familiar to personal correspondence. The newsletter is a quick-read that I think allows me to effectively connect with my audience, and I have seen our newsletter generate a great response.
People stop me in the street and ask me about our weekly story. It is the craziest thing. The story is by far the most key element but the other quick sections include a quote for the day, a fascinating fact or article of topical news, a piece of business content connected to our website and finally a celebration shoutout to generally a client, the community or a coworker.
On the newsletter, I think: Goal set. Goal met.
For the next several months, my main goal will focus on spending more time with my family. A year from now my daughter will graduate from Blacksburg High School and I will be thinking of senior graduation parties, senior night and high school graduation. My daughter's senior year of high school comes around but once and it is ever-so important to me to be in Blacksburg all year to keep involved with the excitement of this time. Maybe next year I'll check in to let you know if I achieved this goal!
The Mitchell Law Firm
www.mitchell-firm.com
1700 Kraft Drive, Suite 2000
Blacksburg, VA 24060