Click & Pledge is a nationally known software company with a mission to support nonprofits by providing a more efficient way to fundraise. CEO, Kamran Razvan has been a part of the Virginia Tech Corporate Research Center since 1993, as president of Durability, an engineering consulting firm. After graduating with his Ph.D. from Virginia Tech's college of engineering. In 1998, he was approached by United Way NRV in need of help for a better way to raise money. Kamran first tested PayPal, of which he found to be inefficient in collecting donations for nonprofit use, due to its limitations on receival amounts and time between each transaction. Kamran decided to write his own program on the back end of Microsoft Access and the database built for nonprofit fundraising. As the success of his program was spread through word-of-mouth, the idea of Click & Pledge was born.
Founded in 2000, Click & Pledge became a fundraising software provider in operation for over 21 years. Today, the company has grown to help over 20,000 customers worldwide! Click & Pledge helps connect CRMs like Salesforce to nonprofits worldwide. All proceeds from their fundraising go straight into their banks where they receive deposits and can manage their donations with Salesforce's software. Under this CRM, nonprofits have unlimited access to event management, text-to-donate fundraising, and over twenty applications that they can utilize to raise money and interact with their fundraisers and donors. Previously, nonprofits had the time-consuming inconvenience of navigating through various sites in efforts to raise money and awareness. Click & Pledge changed this through the development of their unique, one stop shopping network platform with a mission to help nonprofits reach their goals more efficiently with greater reach to donors.
The Click & Pledge team is currently preparing the launch of a new product by the end of the year, which will take on additional features like team and connection building. By 2022, Kami expects their growth to reach a billion-dollar revenue each year moving forward – which is equivalent to approximately two and a half times of their current size.
To know Kamran is to love his wit and personality… with #NationalSockDay just around the corner (December 4th!), it is only fitting that I share Kami's magnificent collection and the story of how it all started. Kami explained the importance of a morning routine and setting a positive tone for your day, every day. When he discovered his newfound love for hilarious and eccentric socks, getting dressed each day came with an interesting twist of finding a unique pair from his varietal collection. Kami's favorite place to sock-shop is an online platform called 'Happy Socks', from which he has pairs ranging from Polka dots to Monty Python, a British surreal comedy troupe with the TV show, Monty Python's Flying Circus.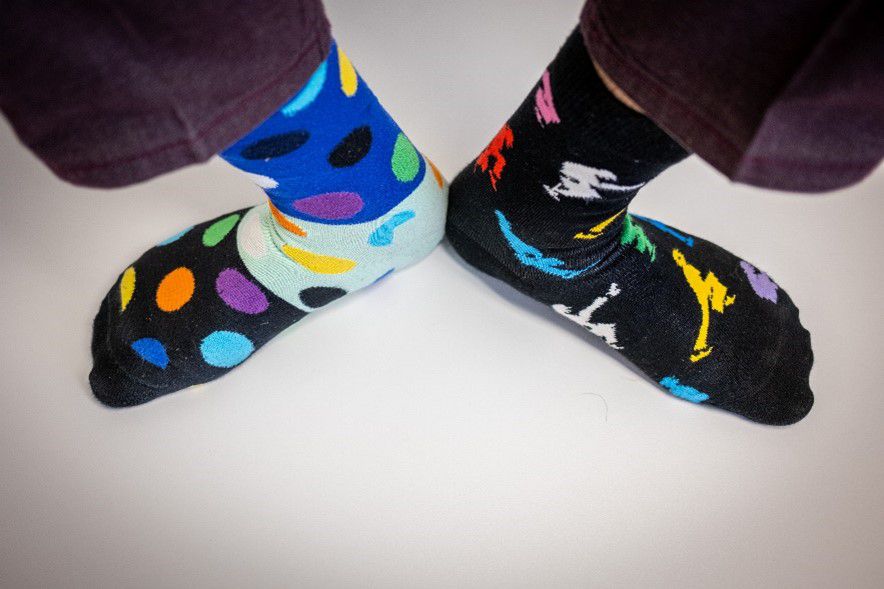 "Every aspect of life should be some sort of crazy – why be ordinary? Why be the same? The average is boring, and no one excels by being average. In order to stand out, you have to have a unique strangeness to you and let go of what people think," said Kamran.
Learn more about the research park here.
Inquire about our space with purpose here.