Words spoken by John Olver, President & CEO of Emisshield, during the #StartDisrupting podcast with Brett Malone, Ph.D. President & CEO of the Virginia Tech Corporate Research Center (VTCRC).
The 3,100°F Impact
Have you ever considered how many things we use in daily life here on earth that originated from NASA technology? GPS, medical devices, audio conference bridge technology, among many, all got their start in space!
In August 2021, Dr. John Olver, President and CEO of Emissield, Inc. became the 85th inductee into the Space Technology Hall of Fame for contributions to life-changing technologies emerging from global space programs. Emisshield Inc. and NASA Ames, also accepted the organizational award.


Eight-Thousand people gathered at the 36th Space Symposium in Colorado Springs and awards ceremonies were held for both the individual inductees and organizations associated with the technology. Space Foundation, a nonprofit advocate organization founded in 1983 for the global space ecosystem, began the space Technology Hall of Fame in 1988. https://lnkd.in/eJj-3mU5. Each year the Space Foundation honors the scientists, engineers, and innovators responsible, and communicates to the public the importance of these technologies as a return on investment in space exploration. Emisshield manufactures and sells heat protective coatings throughout the world. The technology behind the coating was invented at NASA's Ames Research Center in the early 1990s as a protective coating for use on spacecraft and licensed to Emisshield, Inc. in 1996. Both Emisshield, Inc. and Fisher Space Pens were honored for 'adapting space technologies into commercial products that improve our quality of life on Earth.'
In recognizing the new honorees, Space Foundation CEO Tom Zelibor shared, "This year's inductees truly represent the spirit of the Space Technology Hall of Fame. Both produce products that had their beginnings in space exploration and are now found in homes, businesses, and communities around the world. Congratulations to these visionary leaders who had the foresight to develop and market these tools so we can utilize them on earth." https://lnkd.in/e8gfJdCF
Since licensing the NASA – developed space technology in 2001, Emisshield has continued to advance and expand the boundaries of High Emissivity products. Their products are formulated with High Emissivity Ceramic materials that feature heat re-radiation capabilities designed for industrial heat applications over a wide temperature range up to 3,100°F (1700°C). Emisshield's core technology was originally designed and developed by NASA for the X-33 and X-34 space vehicle missions.
Today, Emisshield's protective ceramic coating technology is used to improve the thermal performance of products across various commercial and industrial platforms.
As Emisshield continues to develop high emissivity technology, sustainability remains a top priority for the company. Emisshield's products have been designed and developed to assist industrial and commercial processes, all while using less energy and reducing the company's carbon footprint.
"This is a prestigious award, and I am honored to have received it. This gives me inspiration to continue to develop and manufacture products helping industries and people around the globe," said Olver
Olver is also assisting on a CMG Leasing/SAS Builders, Inc. project to develop and construct apartments at the VTCRC.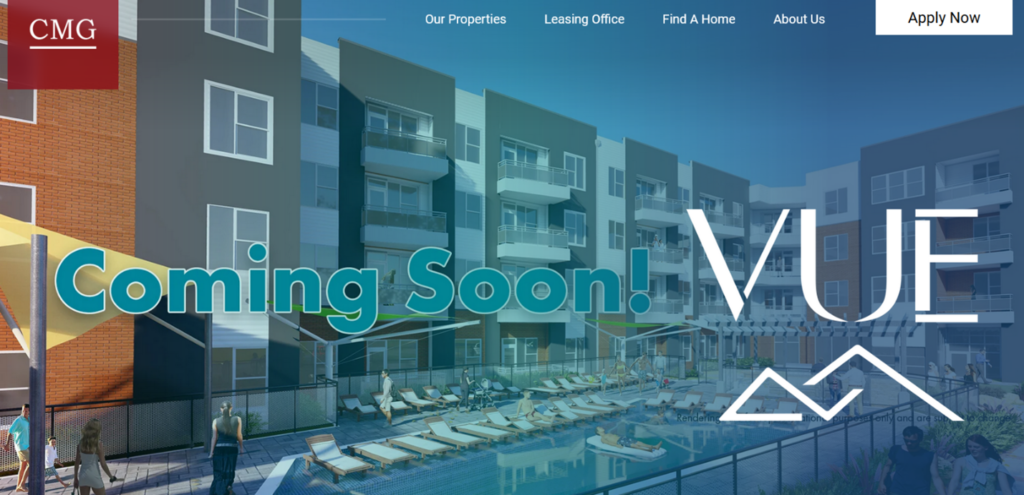 Opening summer 2022, the Vue Apartments will be pet-friendly, and a mix of 1, 2, and 3 bedroom apartments with open-concept floor plans. This EarthCraft® certified community has been professionally and carefully crafted to include smart technology and a smaller carbon footprint. Perfect for the industry disrupters at the research park and surrounding community. https://cmgleasing.com/property/vue-apartments/
Emisshield chose the VTCRC in 2004 for their company location. Olver truly embodies the park's values … his commitment to community, his intellectual curiosity, and collision of ideas with partnerships.
You can listen to #StartDisrupting podcasts at https://startdisrupting.buzzsprout.com or download via Spotify, Google podcasts, or i-Tunes.