In the spring of 2012, an exciting new service was brought to the Corporate Research Center: a health clinic.
LewisGale Physicians partnered with the CRC to deliver high-quality care in a location convenient to more than 2,000 employees working throughout the park and thousands more just down the street at Virginia Tech.
Nurse Practitioner Tammy Terry took some time to answer our questions about the new office; read on to find out more about all of the wonderful health services available to you right here in the park!
IF YOUR GRANDMOTHER WERE TO ASK WHAT YOUR COMPANY DOES, WHAT WOULD YOU TELL HER?
LewisGale Physicians CRC Medical Clinic is a brand new primary care and walk in clinic that opened in March 2012. Our clinic is a full service family practice.
WHAT DIFFERENTIATES YOUR COMPANY FROM OTHERS IN THE INDUSTRY?
LewisGale Physicians CRC Medical Clinic is conveniently located at the CRC in the Administration building, next to the Wikiteria. We are open Monday through Friday 8:30 a.m.-5p.m. and provide healthcare to patients of all ages. We offer same-day and walk-in appointments.
OF ALL YOUR COMPANY'S ACHIEVEMENTS, WHICH ARE YOU MOST PROUD OF?

HCA LewisGale Physicians prides itself on community outreach. Whether it be helping those in need in our community or helping those in need in our own company. We are proud to be a part of the team that drives these causes.
IN BROAD TERMS, WHAT HAVE YOU THOUGHT OF YOUR EXPERIENCE IN THE CRC?

We have enjoyed being part of the CRC atmosphere and networking with individuals and companies.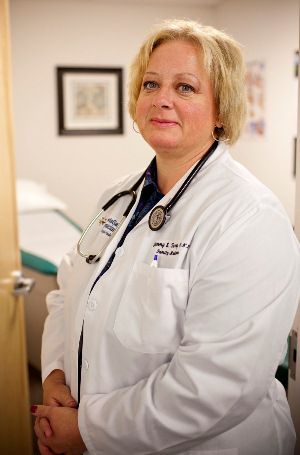 HOW HAS BEING IN THE CRC HELPED YOUR ORGANIZATION BECOME WHO THEY ARE TODAY?
Being located in the CRC has helped raise awareness of our local physicians in the surrounding areas. It allows us to support our local initiatives, by supporting the health of those who are undertaking ground breaking research across the country.
Can't get enough? Read even more at www.lgphysicians.com.