NanoSafe has served as a vital resource during the COVID-19 pandemic, supporting various local efforts at Virginia Tech and Carilion to develop and test improvised personal protective equipment (PPE) and risk mitigation strategies.
NanoSafe's VTCRC-based cleanroom and suite of nanoparticle characterization instruments (resources made possible through critical investments from Virginia's CIT CRCF program) enable state-of-the-art testing that helps researchers and front-line healthcare providers. Additionally, NanoSafe is working with Virginia Tech to develop practical analytical tools to help small businesses confront COVID-19 as they reopen. Even as they support COVID-19 relief efforts, the NanoSafe team continues its core mission of developing technologies and services that help protect consumers, workers, and military service-members from emerging technology risks.
Matthew Hullt include developing a better sensor system for early detection of lead in drinking water, protecting consumers from products that contribute to indoor air pollution, and helping the US military develop advanced materials sustainably. NanoSafe is proud of its dedicated, essential workforce, including Dr. Cary Hill (Vice President), Dr. Rob MacCuspie (Director, Testing and Regulatory Services), and Ms. Rebekah Seiler (Graphic Designer).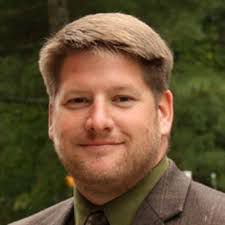 Matthew Hull, President and Owner said, "NanoSafe's work is enabled by critical contributions from VTCRC staff and partners throughout the park, including Kevin Stieper (Stieper CPA), Jeff Mitchell (Mitchell Law Firm), Michele Mayberry (NRV IP Law), and countless others."
Learn more about NanoSafe or contact

Copyright © 2023 Virginia Tech Corporate Research Center. All rights reserved.