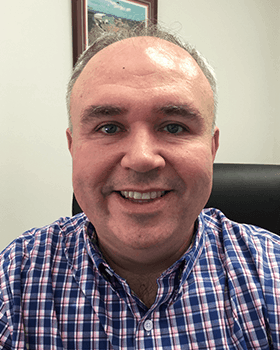 Phoenix Integration is a global team of committed professionals dedicated to developing and maintaining ModelCenter – The Framework for Model Based Engineering.
They opened their Blacksburg location at the research park in September 1996. We asked James Mullins, Vice President of Operations, 10 questions so you can learn more about what they do and their products and applications.
Tell us about the 3 ModelCenter products of Phoenix Integration.
ModelCenter Integrate: Drives Productivity
ModelCenter® Integrate increases productivity by enabling users to execute significantly more simulations with less time and resources. ModelCenter Integrate allows users to automate any modeling and simulation tool from any vendor, integrate these tools together to create repeatable simulation workflows, set simulation parameters, and automatically execute the workflow.
ModelCenter Explore: Drives Innovation
ModelCenter® Explore drives innovation and improves product quality by enabling users to thoroughly explore and understand the design space, make better decisions, and find optimal solutions. ModelCenter Explore allows users to run powerful algorithms and trade study tools; search, investigate, and understand the design space; incorporate multiple variables (cost, performance, risk); visualize results and the impact of design changes; and find optimum solutions.
ModelCenter MBSEPak: Enables MBSE
MBSEPak enables Model Based Systems Engineering (MBSE) by integrating engineering models with SysML. MBSEPak provides an integrated modeling and analysis capability that bridges the gap between systems engineering and domain/disciplinary engineering. This integrated capability aims to streamline the system development process by enabling collaboration among design teams for defining, designing, optimizing, and validating complex engineering systems.
How can my company learn how to use ModelCenter?
The product is renowned for its ease of use, and after a short (1-2 day) introductory training session, most customers can do everything they need on their own.
What are some interesting facts about Phoenix Integration and its products?
Phoenix Integration started in a basement in Blacksburg, VA in 1995, the brainchild of two recent Ph.D. graduates and a Virginia Tech professor (Dr. Brett Malone in Aerospace Engineering, Dr. Scott Woyak in Mechanical Engineering, and Mechanical Engineering Professor Dr. Arvid Myklebust). They worked together on a NASA-funded project called AirCraft SYNThesis (ACSYNT). After initial growth, Phoenix Integration moved to the VTCRC where it has remained since.

A little bit of trivia – one of our customers is Orbital/ATK in Dulles, VA. One of the things they are known for is the Cygnus resupply missions to the International Space Station. They recently told us that none of their International Space Station resupply mission takes off without a requisite analysis in ModelCenter.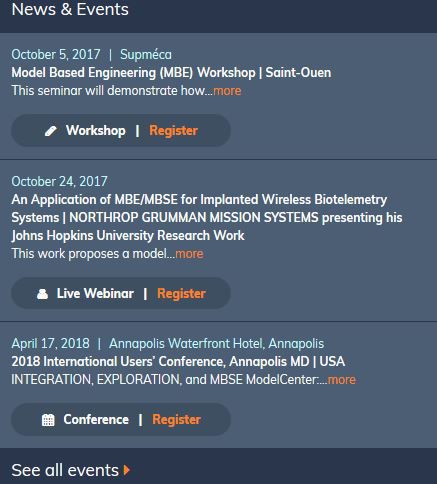 I am interested in stopping by a Phoenix Integration booth at an upcoming conference. What conferences will Phoenix Integration be attending?
Our 2018 International Users' Conference will be held in Annapolis, MD on April 17-19, 2018. Additionally, we will be at the NAFEMS Americas 2018 conference in Cleveland, OH on June 5-7, 2018.
How does a company know if Phoenix Integration's products would work for their business?
If you are doing modeling and simulation in support of your product development process, you can probably benefit from ModelCenter. We have a team of very highly skilled and experienced Application Engineers that can evaluate a company's current processes and evaluate the benefit that the company will get from a deployment of ModelCenter.
Besides Blacksburg, VA, where else around the globe does Phoenix Integration have a footprint?
We have four direct Phoenix Integration offices: Blacksburg, VA; Novi, MI; Elkridge, MD; and Lyon, France. Additionally, we have reseller networks that expand our footprint globally, with a focus on Asia PACific (APAC) and Europe, Middle East, and Africa (EMEA).
My company is interested in learning more. What is the next step?
Give us a call at 800-500-1936 or send us an email at sales@phoenix-int.com and we will take care of you.
What recent achievement(s) has Phoenix Integration experienced that you are most proud of as an organization?
We had our 20-year anniversary, which is a significant milestone for a company. Overall, though, we get the most satisfaction from contributing to the success of our customers. I mentioned Orbital/ATK earlier, but they are just one example. We contribute in a small way to the success of many other customers as well, including NASA, Boeing, Honda, and even Disney!
Does Phoenix Integration offer training for its products?
We offer training classes for ModelCenter Integrate, ModelCenter Explore, and ModelCenter MBSEPak in a variety of ways:
At the customer's office
At one of our Phoenix Integration offices; Blacksburg, VA; Novi, MI; Elkridge, MD; or Lyon, France
Web-based
Scheduled open trainings coordinated around conferences or key events
Why did Phoenix Integration choose to have an office location at the research park?
Arising from Virginia Tech, the VTCRC was a natural fit to allow us to be a part of a community of other small businesses. Additionally, the VTCRC allows us to utilize the local talent pool from Virginia Tech and Radford University through internships and co-op opportunities. In fact, several former interns and co-op students have joined us full-time after graduation.
Want to learn even more? Visit Phoenix Integration online at www.phoenix-int.com and follow on LinkedIn.