The Virginia Tech Corporate Research Center (VTCRC) has been home to over 750 premier organizations since 1985. As the park continues to grow in Blacksburg, VA, so does our enterprise. Since 2019, Tech Center Research Park (TCRP) has been part of the VTCRC's operations, and is growing in leaps and bounds in Newport News, VA.
Located in the cradle of STEM, TCRP includes a vibrant, urban marketplace, walkable streets, onsite luxury housing and new public spaces. The 100-acre mixed use development is adjacent to the world-renowned Thomas Jefferson National Accelerator Facility (Jefferson Lab), NASA Langley Research Center and Langley Air Force Base.
The park works with businesses and startups of all stages that need support coming to life or expanding their footprint.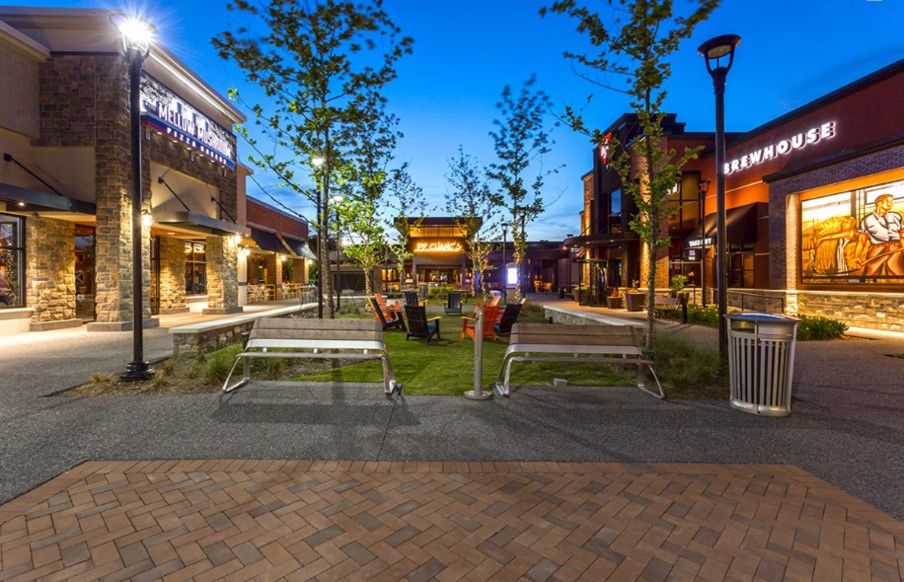 PLAY AND LIVE
This park not only offers space for existing companies or startups, but includes a marketplace, luxury apartment complex, and an abundance of resources that provide business formation and growth support services.
The Marketplace at Tech Center has a one-of-a-kind lifestyle community that is the perfect location for dining, shopping, entertainment, and daily errands. Located in Tech Center's Marketplace is an Ulta, Whole Foods, Starbucks, P.F. Chang's, and more! Check out their directory here.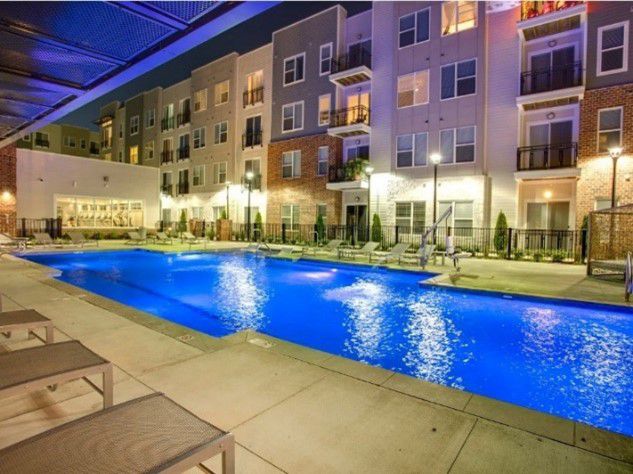 Venture Apartments range from studio to three-bedroom apartments just minutes away from Langley Air Force Base, Jefferson Lab, and Tech Center Marketplace with easy access to Jefferson Ave (Tech Center Research Park) and Oyster Point Road. Their amenities include a saltwater resort-style pool and sundeck, 24-hour outdoor kitchen, 24-hour fitness center, virtual on demand fitness with over 200 classes, covered parking, gaming parlor, Wi-Fi business center & cybercafé with computer stations, Dry cleaning pick-up/drop-off, Think Tank Nook, and more. Did I mention that the Venture Apartments are pet-friendly? Venture also includes a Smarty Paws leash-free park to help keep your furry friend healthy and happy!
COMPANIES OF THE PARK
Tech Center Research Park broke ground on their first building in August of 2017, that now is home to:
ivWatch www.ivwatch.com/
ITA, LLC https://ita-intl.com/
Virginia Tech Newport News https://newportnews.vt.edu/
Gather https://workatgather.com/location/newport-news/

Gather, an office and coworking space like COgro at the VTCRC, offers members 24/7 access to Class A office space, Wi-Fi and utilities, social events, and state-of-the-art meeting rooms. Coffee/snacks, podcast booths, conference rooms, event space, and a wellness room are only few of the many great amenities Gather has to offer. Not to mention, Gather at Tech Center sits at the heart of innovation in Hampton Roads and is only a five-minute walk from Marketplace!
BUILDING II – DEVELOPMENT TIMELINE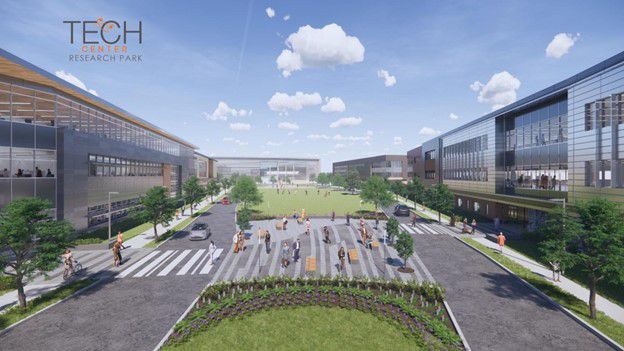 Tech Center's second building is set to be done in the Winter of 2023 with 80,000 square feet and maneuvering flexibility to better fit your company's needs. Building two will hold approximately four to five companies with two anchor companies already in leasing negotiations to take up nearly 60% of the building. If you would like more information regarding Tech Center Research Park or leasing inquiries, please contact:
Perry Frazer – Leasing
perry.frazer@colliers.com
757 228 1833
Jeff Johnson – Director
Jeff.johnson@vtcrc.com
540-443-9282
Kelli Jones – Administrative and Events Coordinator
Kelli.jones@vtcrc.com
540-443-9282 ext. 2141
Recent news:
NASA Leverages Virginia Tech Corporate Research Center's Tech Center to Cultivate New Startups {press release}
Partnership brings EMBA ingenuity to NASA technology {story}
Written by: Loren Robertson