The Virginia Tech Corporate Research Center in Blacksburg has a new president and CEO. For almost a year, Brett Malone has been getting his feet wet while also trying to keep the center afloat during a pandemic. His arrival at the center was actually a homecoming. Malone got his PhD at Virginia Tech and created his very first start-up company out of the research center in the 90s.
In the last nearly 40 years, the Virginia Tech Corporate Research Center has grown from a single building in 1988 to a robust community with more than 200 companies working alongside one another.
"What really makes the CRC great is the community of what we call disrupters, the game changers," Malone said. See full interview
---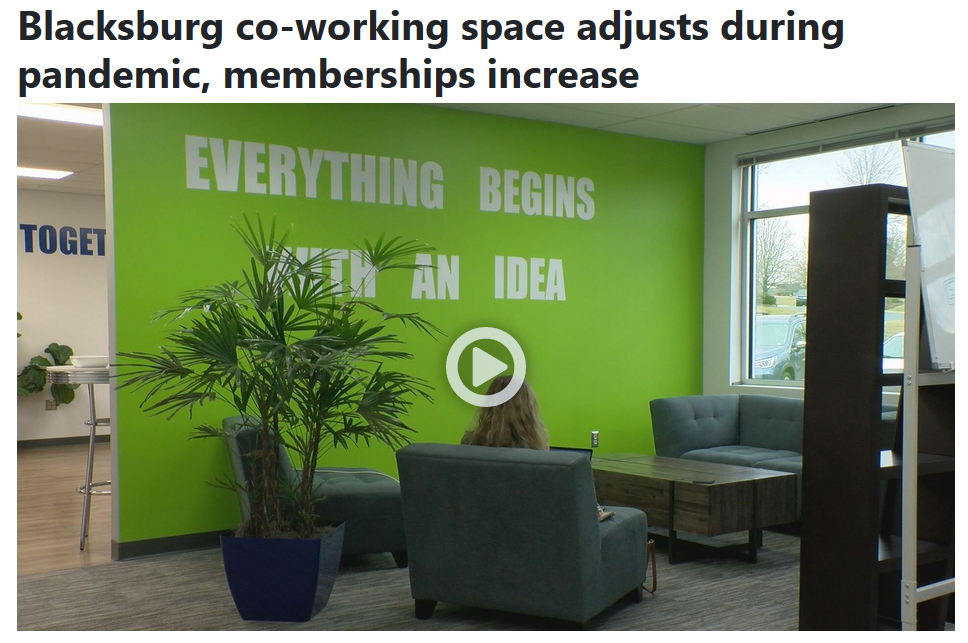 The Virginia Tech Corporate Research Center's collaborative co-working space has been helping inventors and entrepreneurs for the last 18 months. Like most new endeavors that started right before the pandemic, everything was going well until March 2020. When the coronavirus caused new restrictions, COGro at the CRC also had to pivot.
"COGro is within the CRC and we are a community of game changers," President and CEO, Brett Malone says in the promotional video. "We're a community of those who think big, who really come out here to chase the dream."
This co-working space was designed to be a place where people could turn their ideas into reality alongside other entrepreneurs. See full interview
---
Hume Center in Blacksburg acquires new telescope and dome for space science research.
The Hume Center in Blacksburg is home to groundbreaking aerospace and national security research and technology. They just recently acquired a brand new telescope and dome which will open even more doors in space science research.
Team members from the Hume Center, located in the Virginia Tech Corporate Research Center, have been hard at work installing a brand new telescope dome since fall 2020.
"The dome itself is on wheels and is able to turn and open the dome and there will be a telescope in there," director of aerospace and ocean systems laboratory, Jonathan Black said.
It was customized for the center specifically and they have a brand new telescope to go with it. See full interview